Agile Marketing Fundamentals

Learn from the leaders in marketing agility about how to increase your marketing team's impact and/or take your own marketing career to the next level.
Andrea Fryrear: AgileSherpas CEO and Co-Founder; international marketing agility pioneer and keynote speaker; author of "Death of a Marketer: Modern Marketing's Troubled Past and a New Approach to Change the Future" and "Mastering Marketing Agility: Transform Your Marketing Teams and Evolve Your Organization"; developer of the ICAgile ICP-MKG certification content
Expedite your learning and affordably access content at your own pace.
Topics Covered & Learning Outcomes
Topics Covered:
Agile marketing definition, history, and benefits
Agile Marketing Manifesto
Agile vs Waterfall
Customer centricity, prioritization, iterative work, and workflow visualization
Scrum, Kanban, and Lean Agile framework introductions
Cross-functional teams and individuals
Stakeholder management
Real-world case study discussions and analysis

Learning Outcomes:
Articulate why VUCA is pushing marketing teams towards new ways of thinking, working, and managing effective customer relationships through Agile.
Understand the key values and principles of Agile marketing and how it differs from Agile development.
Identify customer needs and conduct hypothesis-driven experimentation.
Gain familiarity with events, roles, and artifacts that make up common iterative approaches and how to apply them hybrid Agile marketing context.
Develop skills in various Agile practices such as lessening context switching, eliminating waste, making work visible, prioritizing around business outcomes, managing work with a marketing backlog, applying WIP limits, using timeboxing, and navigating interactions with marketing stakeholders.
Build autonomous, collaborative, cross-functional, and customer-focused teams.
Certificate Course
Earn your ICAgile Accredited (ICP-MKG) certification via our virtual instructor-led cohort-based course that takes place over (8) 90-minute sessions, including individual instructor consultation and free post-course e-learning support.
Frequently Asked Questions
Who is best suited for the ICP-MKG Agile Marketing Fundamentals certification course?
The foundational certification course is perfect for you if you:
Work within an organization that has already adopted Agile or is preparing to do so
Are a leader or specialist seeking to differentiate yourself
Are a current Agile practitioner seeking to understand how Agile is applied in a marketing setting and aligns with broader business agility


Former participants include:
Practitioners, leaders, and executives working in marketing, sales, operations, human resources, and transformation specialists
ScrumMasters, Product Owners, Business Owners/Analysts, Team Leads, Project Managers, Agile coaches, Agile consultants
Who is the self-paced Agile Marketing Fundamental course best for?
ICAgile requires that you attend an instructor-led course in order to achieve your ICP-MKG certification. However, while you can't earn your certification through this delivery method, we developed this course to provide more flexibility and expediency for learners seeking similar information.
This course doesn't include the 1:1 consulting time or cohort experience the instructor-led certification course offers, but you can interact directly with our instructors and other aspiring agilists via your (2) group consulting calls that are included with this course delivery format.
This self-paced, foundational course is perfect for you if:
You want to get started learning more about Agile marketing right away
You have less time or budget available to commit to an eight-week certification course
Certification isn't a game-changer for your career path
You want to complete this foundational course in advance of taking our more intermediate Agile Marketing Leadership
Our self-paced learners often include learners who:
Work within an organization that has already adopted Agile or is preparing to do so
Are a current Agile practitioner seeking to understand how Agile is applied in a marketing setting and aligns with broader business agility
What is the benefit of an ICP-MKG certification?
This certification is an industry-recognized credential developed by marketers, for marketers. Earning this certification verifies your ability to implement Agile marketing and can help:
Demonstrate your Agile marketing competencies
Advance or diversify your career in Agile
Increase your salary or secure roles that require certification
Prepare for additional advanced certifications
Are there any prerequisites for Agile Marketing Fundamentals?
There are no required prerequisites. However, having a foundational knowledge of Agile and marketing is helpful. Our one-hour, self-paced kickstarter,
Introduction to Agile Marketing
, included in the course will also help provide you with some introductory information.
Does this course count towards PMI® PDUs?
The
Project Management Institute
(PMI®) requires that those holding PMP®, PgMP®, and PMI-ACP® certifications earn a certain number of Professional Development Units (PDUs) over a 3-year cycle in under to maintain their certifications.
Per
PMI's requirements
, graduates of certification course may be eligible to apply for up to 14 PDUs toward their continuing education requirements and learners who take our self-paced option may be eligible for up to 8 PDUs.
Does this course count towards ScrumAlliance® SEUs?
ScrumAlliance®
requires that those holding certifications, such as CSP®-SM, CSP®-PO, CSP®, CAL II, A-CSM®, A-CSPO®, CSM®, CSPO®, CSD®, CAL-E, CAL-O, or CAL-T, earn a certain number of Scrum Education Units (SEUs) over a 2-year cycle in under to maintain their certifications. Per
ScrumAlliance's requirements
, graduates of this course may be eligible to apply for up to 14 SEUs toward their continuing education requirements.
What might be good counterparts to this course?
If you are interested in leading Agile, our Agile Marketing Leadership course might be a great option to consider!

We have a special bundle option that will provide you with a significant discount when you register for both courses. For an overview of the differences in what these two courses offer, download this course comparison brochure.

We are also proud to support the Agile community with several complementary resources within our learning platform, The Ropes, including:


Do you have a course justification letter I can use?
Justify this course to your manager as part of your and your team's professional development using this template. It explains the course content and benefits.

Download Editable PDF

Meet Your Instructor
Andrea Fryrear is the CEO and co-founder of AgileSherpas and oversees training, coaching, and consulting efforts for enterprise Agile marketing transformations. She specializes in organizational design and executive coaching and supports the team of Sherpas in their own coaching and training efforts.
Andrea is one of the co-authors of the ICAgile Marketing Agility curriculum, as well as two books on marketing agility: Mastering Marketing Agility and Death of a Marketer. She holds numerous Agile certifications, including Certified Agile Leader (CAL-1), Certified Professional in Leading with Agility (ICP-LEA), Certified Agile Coach (ICP-ACC), Advanced Product Owner (A-CSPO), Scrum@Scale Practitioner, Certified Professional in Marketing Agility (ICP-MKG), ICAgile Certified Instructor, and Certified Scrum Master (CSM).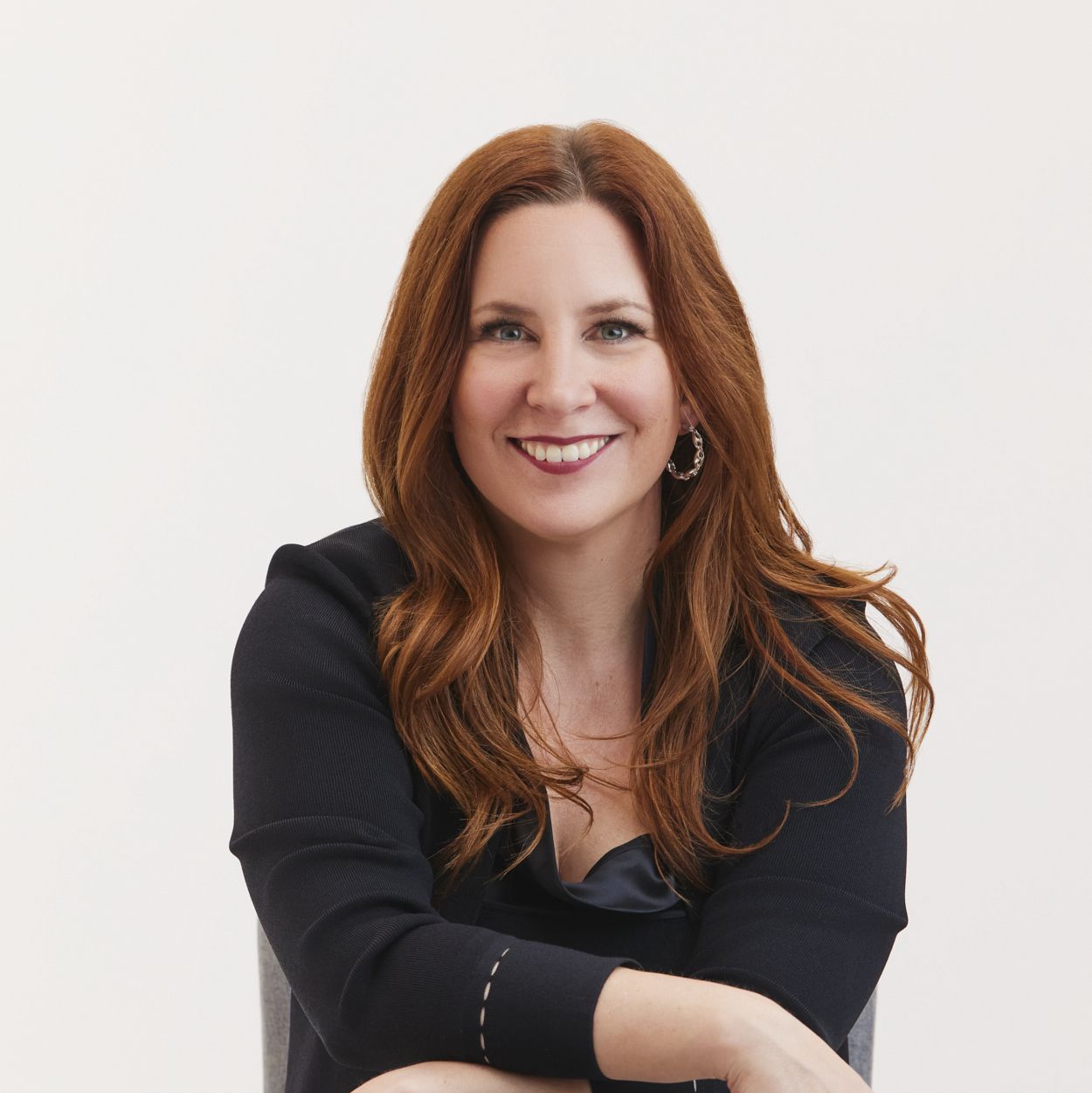 Connect with a Learning Specialist
If you have questions fill out a request to talk to a learning specialist!